There is nothing more relaxing during the cold winter nights than taking a relaxing dip in a beautiful spa.
Whether you are spending some time alone enjoying the peace and quiet or entertaining friends, there are hot tub accessories that help the night turn out amazing.
The 7 Best Hot Tub Accessories For Winter
After visiting our store and purchasing your new hot tub or swim spa at an affordable price, it's time to pick out some spa accessories to go with it.
Pairing some of the best hot tubs on the market with some fun and comfortable hot tub accessories can turn a bad day into a wonderful night.
1. Outdoor Sound System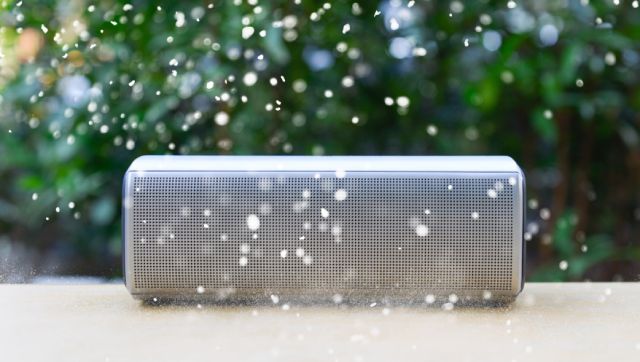 At Van Dorn Pools and Spas, we have a wide selection of hot tubs that are equipped with a range of hot tub accessories. To better enjoy your hot tub or swim spa experience, you may want to include an outdoor audio system as part of your spa installation.
Some of our hot tubs and swim spas are sold with an optional sound system, so if this is an important feature for you, be sure to let one of our sales associates know during the buying process.
If you have an existing spa installation that doesn't feature a built-in stereo, you may want to consider buying and installing your own. Some homeowners choose to set up their outdoor audio system within a shed or outdoor bar area, or even underneath a gazebo. Once installed, you can place the speakers around your hot tub.
For a less permanent audio solution, you may want to consider a Bluetooth speaker or a waterproof floating speaker. These speakers are generally affordable and can connect to most mobile devices to stream music, audiobooks, movies, and more.
2. Outdoor Towel Warmer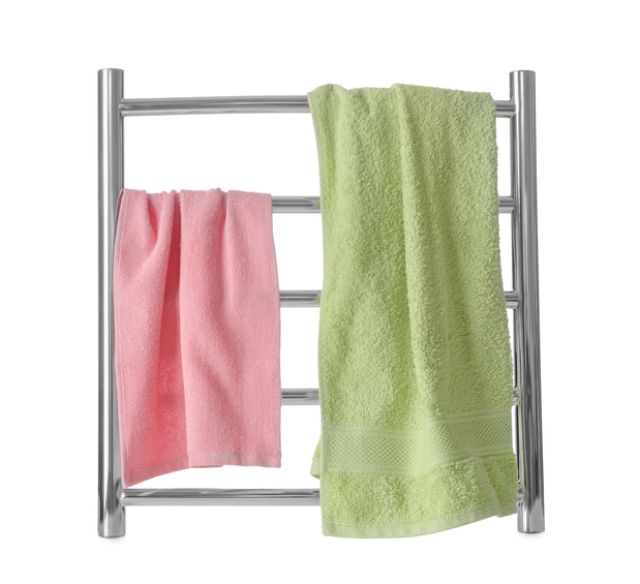 The only downside of soaking in a hot tub on a cold winter night is getting out and being cold. This no longer has to be a problem. With outdoor towel warmers, never step outside your hot tub cold again.
You'll be protected from the cold when you move from the nice warm water into a cozy warm towel.
3. All-Weather Lighting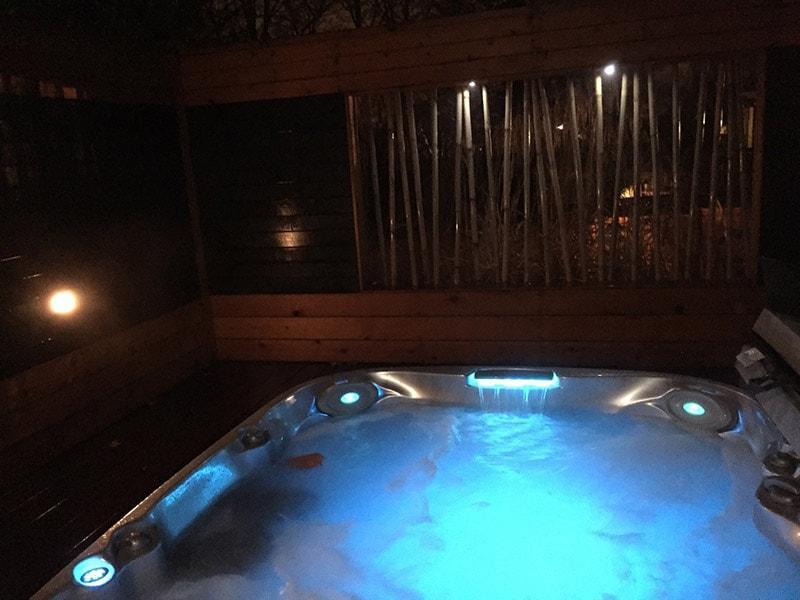 Imagine the ambiance outdoor all-weather lighting can offer you. Our cheap hot tub prices will leave plenty of money in the bank for you to purchase yourself some great lighting without feeling stretched.
Having good lighting in the winter is also very useful for safely guiding you back into the house, there is nothing worse than falling in the snow when you are wet.
4. Hot Tub Caddy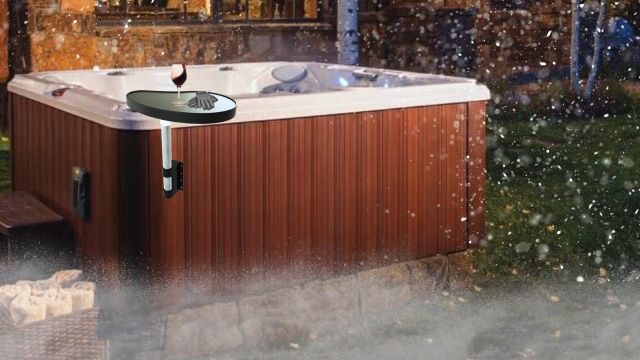 A hot tub caddy can be the perfect addition to your backyard oasis. This is a great spot to store that hot cocoa or a glass of wine. Also perfect for holding onto your hat and gloves.
Simply hook the caddy onto the side of the hot tub and easy access is just a reach away.
5. Outdoor Storage Compartment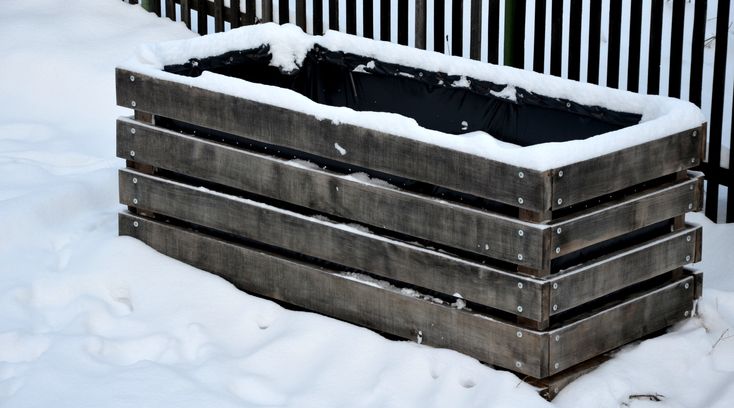 Storing your fluffy bathrobe, warm hat and non-slip spa slippers has never been easier. By using an easy-to-access outdoor storage area you will have the convenience of keeping all your nightly needs in one safe location.
6. Hot Tub Robe For Winter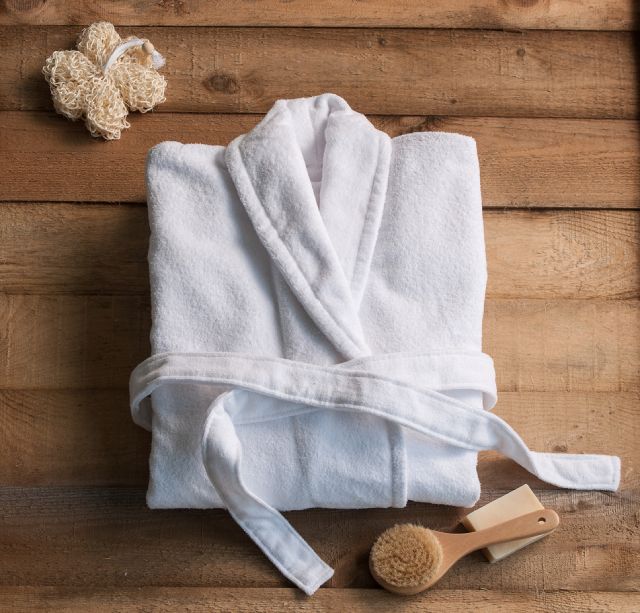 Another It's essential to stay warm once you step out of the hot tub, and a hot tub robe can do just that. These robes are made from thick terrycloth material, and this material helps to hold the heat and keep you warm.
7. Solid Hot Tub Cover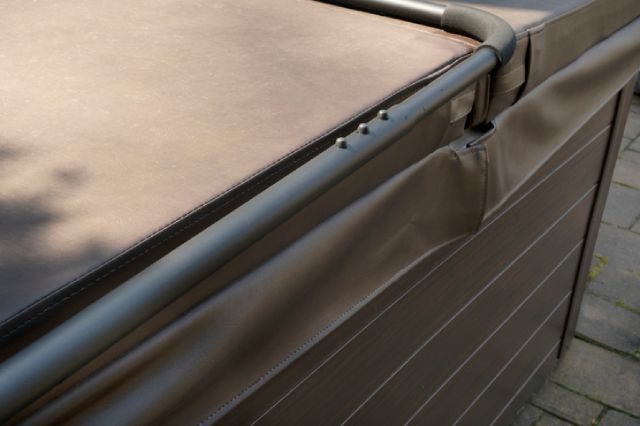 To keep your hot tub warm while you are not in it, you want a sturdy hot tub cover. This is one of the greatest hot tub accessories for winter offered through Van Dorn Pools and Spas. With many covers to choose from you are sure to find what works best for you.
Not only can a hot tub cover help to retain heat and regulate the temperature within your spa, keeping costs down, but it can also help to keep dirt and debris out of the water, resulting in a cleaner and safer experience.
Winter Hot Tub Accessories at Van Dorn Pools & Spas
For more information about winter hot tub accessories or to take the appeal of your backyard living space to the next level, take a look at our blog: Transform Your Backyard with the Perfect Hot Tub Design and Decor!
Not only do we pride ourselves on having the best hot tubs around, but also on our customer service, many years of expertise, and genuine goal to help our customers fall in love with their outdoor living spaces.
We are here to make you happy and we are always working to bring our customers' dreams to life.
Contact us today and ask us how we can customize a hot tub for you.