WE HAVE VIRTUALLY EVERYTHING YOU NEED TO TRANSFORM YOUR BACKYARD.
Want to get the hot tub of your dreams?
ACCESSORIES FOR YOUR JACUZZI® HOT TUB
While imitation may be the sincerest form of flattery, only 60 years of innovation can produce hot tub designs made to the high standards of Jacuzzi® Hot Tubs are designed for reliability. Every part is exceptionally engineered with the best materials to ensure a superior product. With more than 250 quality checks and outstanding inspection standards, Jacuzzi® Hot Tubs have a reputation for dependability.
BROWSE OUR ASSORTMENT OF ADD-ONS TO PERSONALIZE YOUR SPA SETUP TODAY.
Expand your backyard oasis with accessories that truly complement your outdoor spa. We offer a selection of outdoor hot tub accessories, allowing you to equip your hot tub with special additions from hot tub steps to an optional hot tubs stereo, and so much more.
Add steps to create a safer and more secure way to enter and exit the spa.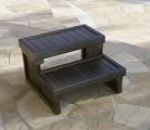 PROENDURE™ SYNTHETIC SPA STEPS
ProEndure™ synthetic spa steps light the way to your hot tub. These synthetic steps include LED lighting to create ambience and provide a way to safely enter and exit your tub. Steps are available in different styles to complement your hot tub.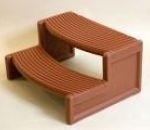 HANDI-STEP
The Handi-Step is constructed with sturdy, long-lasting plastic to provide easy entrance into your spa and lasts for years to come. Handi-steps are available for square and round hot tubs. Length: 30″ (76 cm) Height: 14″ (35.5 cm).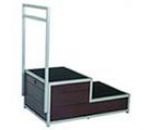 PROSTEP™ SPA STEP
The new ProStep™ spa step features a detachable spa rail built into the step. Made with rust-proof steel-frame construction, the spa rails on the ProStep™ works with the non-slip tread on the steps.
Make protecting your investment both stylish and simple. Engineered for durability from superior material, this UV and water resistant hot tub cover is customized to properly fit your Jacuzzi® Hot Tub to increase energy efficiency and maintain cleaner water longer. These easy to clean covers come with a longer warranty than most covers. Most new Jacuzzi® Hot Tubs come standard with a high-quality ProLast™ Cover. Retain and regulate the heat within your spa, all while creating a safer backyard space with a hot tub cover.
REMOVE YOUR HOT TUB COVER WITH EASE
Our cover lifters have only one moving part and a built-in stop mechanism, so installation is absolutely trouble-free.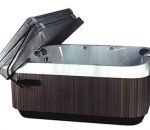 COVERMATE I™
The CoverMate I™ is simply the highest quality and most sold cover lift on the hot tub market. Its time-tested performance, attractive appearance and obvious quality is apparent to everyone that desires a no-hassle cover lift. CoverMate I™ can be assembled in ten minutes.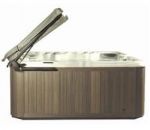 COVERMATE III™
CoverMate III™ is ideal for hot tubs housed in gazebos or when space behind spa is limited. Larger aluminum tubing and full bar construction provides superior strength. The break-proof locking system prevents inadvertent loss of cover and eliminates broken shock problems.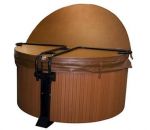 COVERMATE™ FREESTYLE
The CoverMate™ Freestyle gives you a convenient way to handle a round spa cover. A smart mount base system allows you to use the weight of the spa to hold the lift device in place. The Freestyle positions the cover away from the spa allowing use of the spa and provides more privacy for the spa user.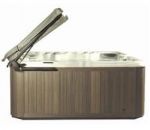 COVER VALET
The Cover Valet™ is designed to fit in almost any backyard environment. Dual gas springs assist in effortlessly lifting and lowering the spa cover. Solid metal bracket will offer you peace of mind. Powder coated, designed for long lasting convenience and strength.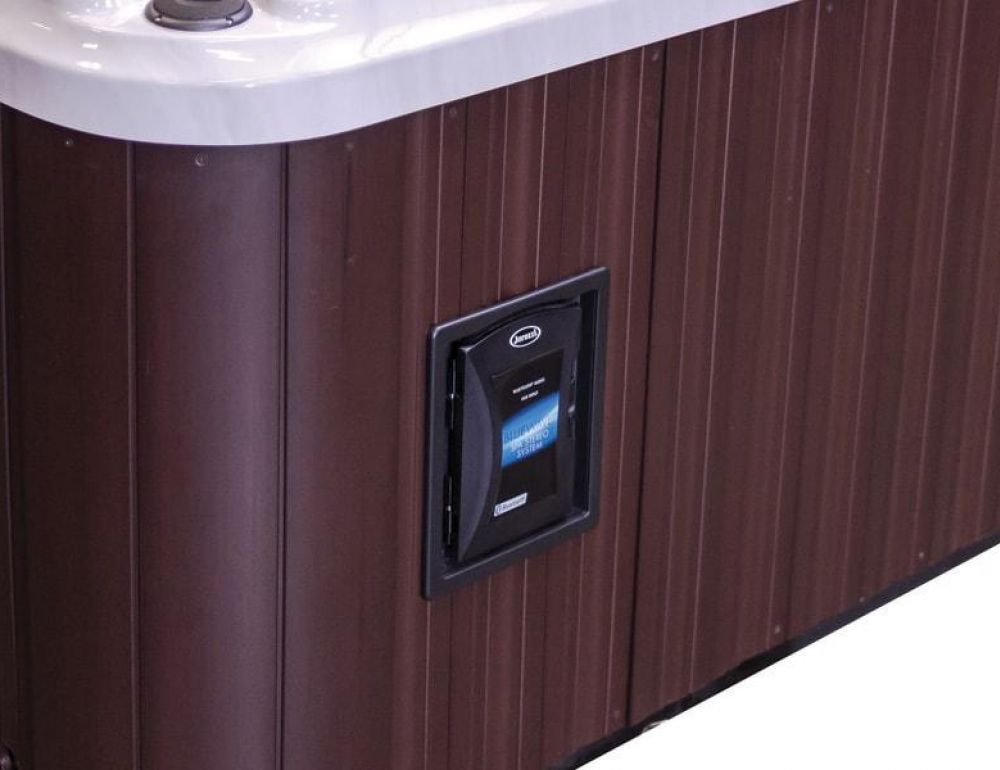 BLUEWAVE™
SPA STEREO SYSTEM
Now you can listen to your music from your smartphone and get premium sound through the speakers in your Jacuzzi® Hot Tub. There is a docking compartment features a marine-rated seal to keep moisture out. The AUX input lets you plug in from other devices. The USB power allows you to direct-connect and charge while you listen and an Apple USB cable is included. Streams audio from up to 30 ft.
Feel free to send us any questions or messages using the form below and we will get back to
you very shortly!