Jacuzzi® Hot Tubs Features
THE FUN PART OF SHOPPING FOR A HOT TUB – SELECTING YOUR HOT TUB OPTIONS.
Want to get the hot tub of your dreams?
With over 60 years of innovation, Jacuzzi® Hot Tubs has undoubtedly become the industry leader in exceptional hot tubs. Each model boasts impressive features that are built with your enjoyment in mind. After experiencing the luxury of a Jacuzzi® brand hot tub, you'll wonder how you ever went without.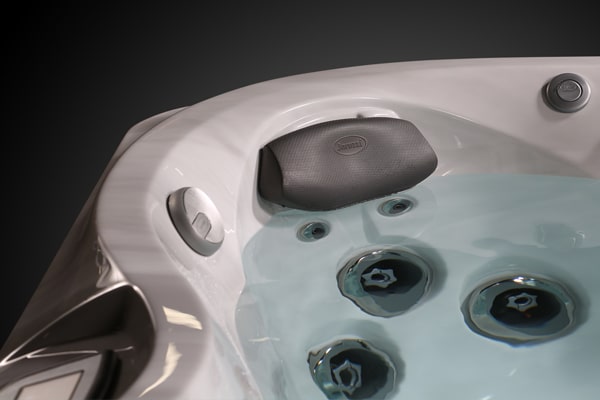 The Build
With an ergonomic interior and stylish exterior, each hot tub is built with durability, efficiency and longevity in mind.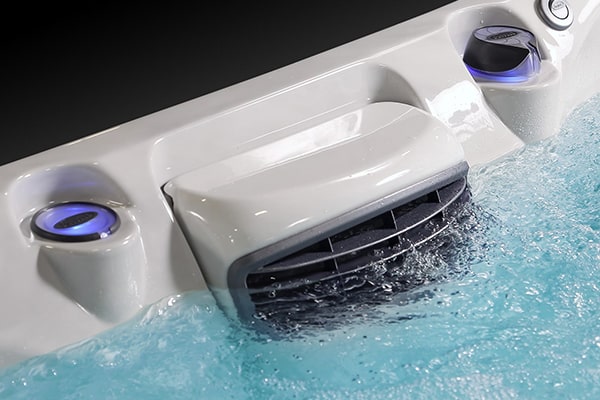 The Water Care
The integrated multi-stage filtration system makes maintenance a breeze. Enjoy water that is clean, safe and sparkling.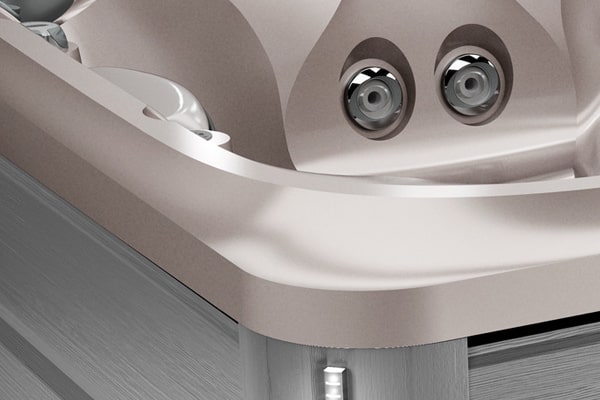 The Styles
Owners can enjoy a personalized hot tub experience, with over 25 different shell and cabinet combinations to choose from.
While imitation may be the sincerest form of flattery, only 60 years of innovation can produce hot tub designs made to the demanding standards of the Jacuzzi® brand. Jacuzzi® Brand Hot Tubs are designed for reliability. Every part is exceptionally engineered with the best materials to ensure a superior product. With more than 250 quality checks and outstanding inspection standards, Jacuzzi® Hot Tubs have a reputation for dependability.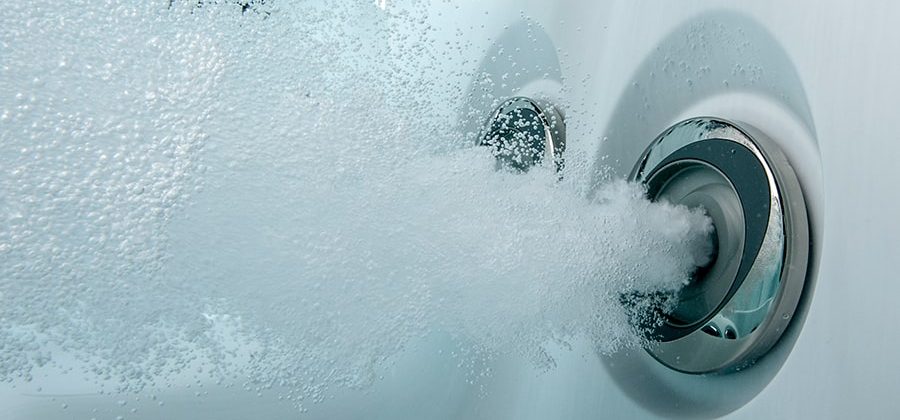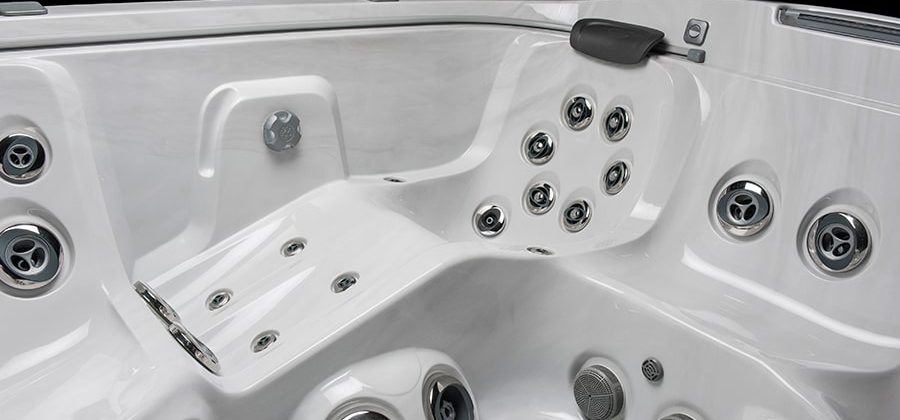 The PowerPro® Jets make sure to give you give all the benefits of hydrotherapy. Research supports the benefits of hydrotherapy for stress, lower back pain, sleeplessness, post exercise recovery, restless leg syndrome, leg cramps, arthritis, and fibromyalgia. Everything from the acrylic shell and skirting colors, to modern and sophisticated control systems make living with a hot tub a breeze.
1. DURABLE ACRYLIC SHELL
TriFusion™ with reinforced backing for longer lasting, crack-resistant surface.
2. FULL FOAM INSULATION
Quieter performance, supports pipes, and maintains water temperature.
3. PROPOLYMER™ FOUNDATION
Protects equipment from moisture and the elements.
4. ENGINEERED SEATING
Designed for an ergonomic harmony between your body and moving water.
5. PROENDURE™ SYNTHETIC WOOD CABINET
UV-resistant to withstand weather and stay beautiful longer.
6. SOPHISTICATED CONTROL SYSTEM
Intuitive and easy-to-use controls with remote wi-fi monitoring.
CONTROL YOUR SPA FROM ANYWHERE​
Intuitive and user-friendly, sophisticated control panels enable full control over each hot tub and remove Wi-Fi monitoring.
The exclusive SmartTub™ System:
Easily connects to an app on your smartphone within seconds
Maximizes relaxation, recovery and performance potential
Makes maintenance and care easer than ever
Offers easy access to product knowledge and support
Enables remote control of settings and features
Alerts your dealer when maintenance is required
Equipped with technology that allows for the connection to a LTE/4G network
Reduce energy consumption by automatically scheduling and controlling the temperature of your hot tub with the new Smart Heat Mode.
Designed for an exceptional performance, the multi-stage water management system makes it easy to maintain clean, safe and enjoyable water.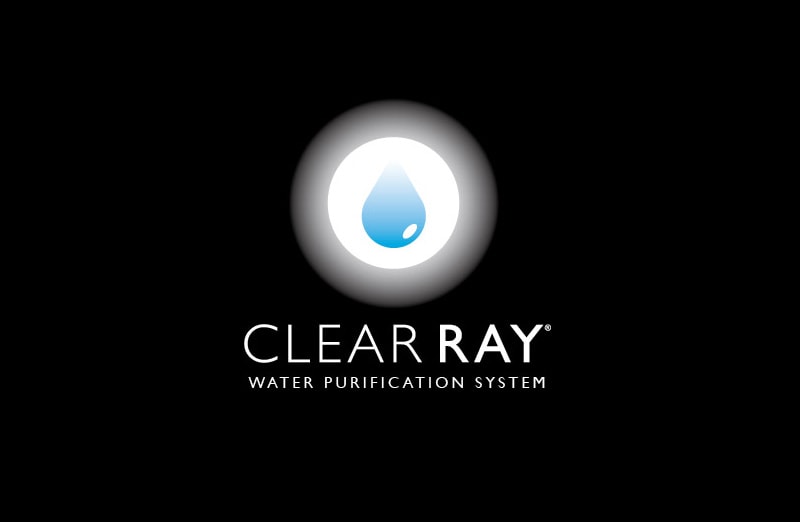 CLEARRAY Active Oxygen™
CLEARRAY Active Oxygen™ harnesses the natural, safe and effective power of oxygen and light to treat the water, keeping it cleaner and safer for longer.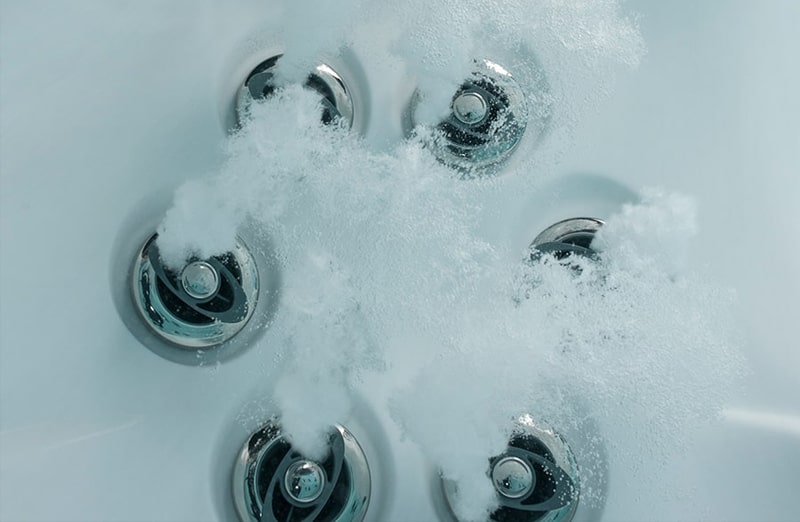 WATER CHEMICALS
Shop the complete line of genuine water care products that support the proper foundation for balanced water in your Jacuzzi® Hot Tub.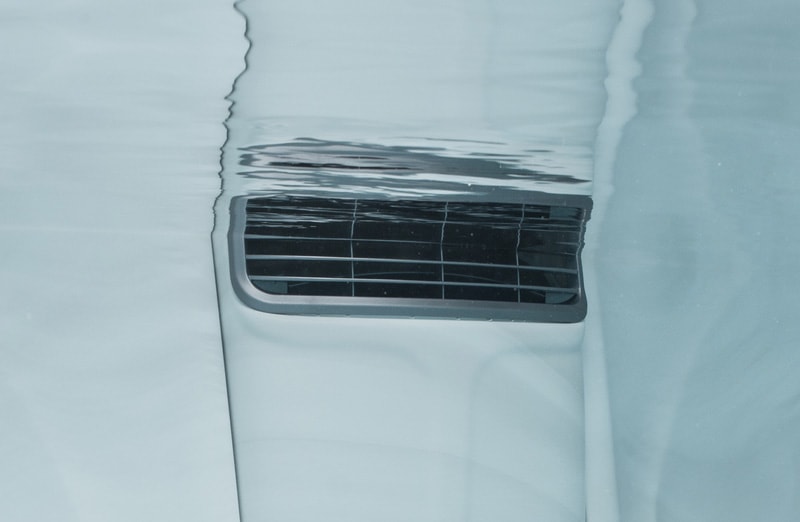 FILTRATION
The innovative five-stage filtration system removes particles and debris from the water, effectively preparing it for the treatment process.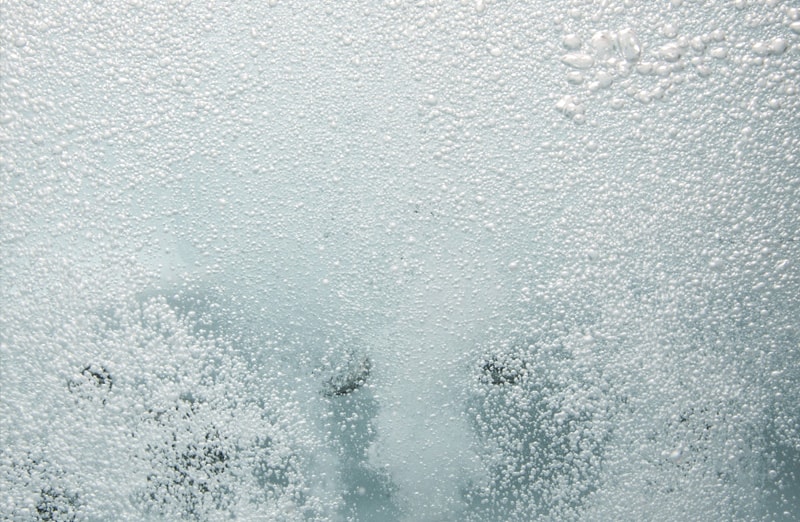 PROCLEAR™
The ProClear® filter works around the clock to clean and clarify the spa water, even when the jets aren't in use.
PERSONALIZED YOUR HOT TUB
Create the hot tub of your dreams. Customize the entire look, with over 25 different cabinet and shell combination options available. Match the spa to your deck, patio or installation aesthetic for a truly complete appearance.
Feel free to send us any questions or messages using the form below and we will get back to
you very shortly!