Nordic Hot Tubs™ Features
THE NAME BRAND THAT DEFINES THE HOT TUB EXPERIENCE.
Want to get the hot tub of your dreams?
The Nordic Advantage means we engineer affordable, therapeutic hot tubs with you in mind. We know you don't want to have to bring out a manual every time you use your hot tub! We keep it simple and reliable to allow you to open your hot tub, use it, enjoy it and be assured it's going to give you great soak-sessions for a very long time!
DTS™ is Nordic's Dual Therapy System. It compliments targeted pressure jets with true whirlpool therapy. It is a mix of Direct Pressure Massage and High Volume Whirlpool Therapy which is a gentler, whole body therapy. Nordic sets the standard for direct pressure jet therapy by strategically placing jets for maximum therapy, ergonomics and style.
Gently transitioning LED lights cycle through the beautiful colors of the Aurora Borealis in Nordic's Northern Lights™ Package. Exterior sconce lighting gently illuminates the immediate area surrounding your hot tub, lending ambience and safety. Northern Lights™ are standard in our Luxury Series and Sport Edition models, and optional to most of our Modern Series models.
The insulation and cabinet structure of a Nordic Hot Tub™ make sure your hot tub will stand the test of time.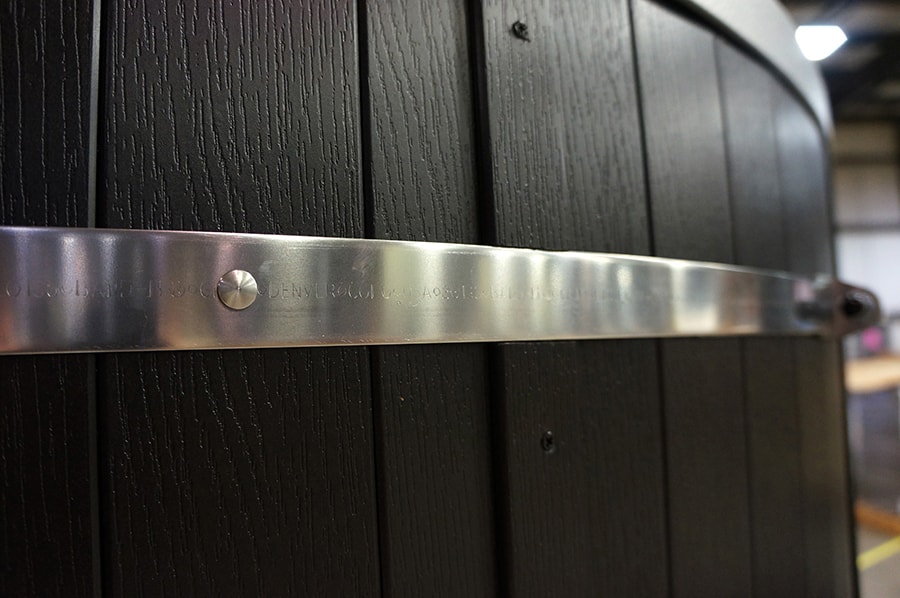 STAINLESS STEEL BANDING
The Stainless Steel bands are made from 201 stainless steel and wrap around the exterior cabinet panels of the hot tub. The look fits perfectly into settings ranging from natural, giving your tub the 'old world' look of soaking in a wine barrel, to a more modern aesthetic with clean, well-defined lines.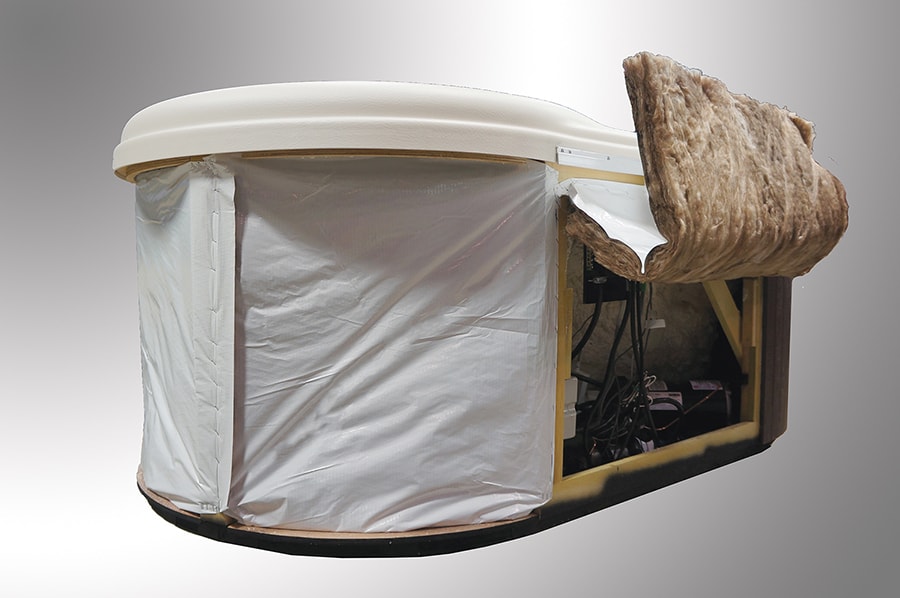 NORDIC WRAP INSULATION
Nordic Wrap provides an additional 9.5 R-Value to the already substantial 7 R-Value per inch of our sprayed foam insulation. In adding this layer of protection, Nordic Hot Tubs meet or exceed the stricter Title 20 Appliance Efficiency Regulations as mandated by California's Energy Commission.
Ozonators are one of the most effective ways of sanitizing your hot tub water and making sure it stays fresh and clear! Ozonators are a cost saving addition to any hot tub as they reduce the need for expensive chemicals by killing most of the bacteria and microbial agents on contact. The Nordic Clean™ Ozonator option is available to order on every model Nordic Hot Tub while the Nordic Pure™ is available on select models.
Nordic offers a full range of 5 PermaWood™ Cabinet colors plus a Natural Cedar option and 10 PermaShell™ color options for you to choose from.
Feel free to send us any questions or messages using the form below and we will get back to
you very shortly!