BROWSE OUR SELECTION OF HIGH-PERFORMANCE PRODUCTS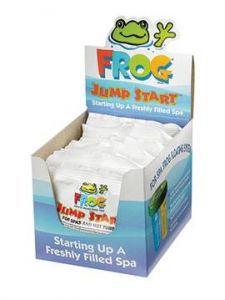 @EASE® FLOATING SYSTEM
THE BEST CLEAN STARTS CLEAN
This convenient and effective spa start-up hot tub shock comes in an easy to pour packet, with a unique effervescent feature so you know it's working. It's bubbling action properly shocks your hot tub water and sets the initial chlorine level on freshly filled spas up to 500 gallons; and for SPA FROG® Mineral System users, it helps extend the life of your bromine cartridges. Simply open and pour the hot tub shock package into your spa when starting up a freshly filled hot tub (approximately every 4 months). Not currently using the SPA FROG Fresh Mineral Water® System to take care of your hot tub? Learn how you can use less chlorine and bromine while still enjoying softer crystal clear water, with no faded swimsuits or smelly odors. SPA FROG Floating System | SPA FROG In-Line Hot Tub System.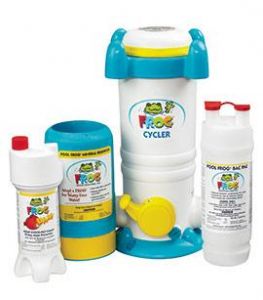 FROG® JUMP START®
ALMOST AS FUN AS YOUR POOL
Don't spend hours on pool maintenance; let Pool Frog do the work for you. Designed for above ground or in ground pools up to 25,000 gallons, the Pool Frog Model 6100 is the #1 hassle-free Fresh Mineral Water® pool care system. Imagine eliminating your pools heavy chlorine odors and reducing the chlorine use in the pool by up to 50%*, all while keeping it clean and bacteria free, Pool Frog Model 6100 does just that. Designed using our No-Touch delivery system, water stays clean and clear, without the need to measure or handle pool chemicals, giving you more time to spend with your friends and family around the pool.
GET THE BEST PRICING TODAY
Simply complete the form below and we will be in touch with you shortly with the price for your desired spa.