FIND THE PERFECT ABOVE GROUND POOL TO COMPLETE YOUR BACKYARD
Take the first step in installing the pool of your dreams.
Doughboy®'s special 100% virgin-vinyl formula resists chemicals and ultraviolet rays. Plus, Doughboy®'s Therma-Seal™ Technology technique provides durability and supreme quality. We are so confident with this process that we cover our liner seams with a 100% lifetime warranty.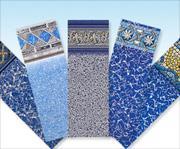 E-Z CLIP™ LINERS
Doughboy's exclusive E-Z Clip™ liners are designed with a custom liner receiver for beautiful, full patterned, bordered liner designs to match your unique style and home decor.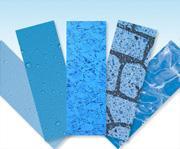 OVERLAP LINERS
Doughboy's overlap liners use 24" plastic coping strips to securely hold the liner to the top of the pool wall.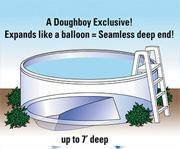 EXPANDABLE LINERS
Doughboy's exclusive "True" expandable liners are designed to expand with a smooth Deep Swimming Area for Underwater Swimming up to 7 feet deep! No jumping, no diving!
All
E-Z Clip
Expandable
Overlap
All











E-Z Clip
Expandable
Overlap
GET THE BEST PRICING TODAY
Please provide your information in the form below to get your quote.