Hot tub or swim spa? This is perhaps one of the most asked questions from anyone who is looking to add some amazing water features to their backyard.
There is nothing quite like the comfort of a hot tub and the flexibility of a swim spa. In many ways, both options are very similar, but there are also many other differences between the two. Which one is going to be better suited to your needs?
This article might be able to shed some light on the difference between hot tubs and swim spas, and you might be able to gain a better perspective to make your selection!
The Benefits Of Hot Tubs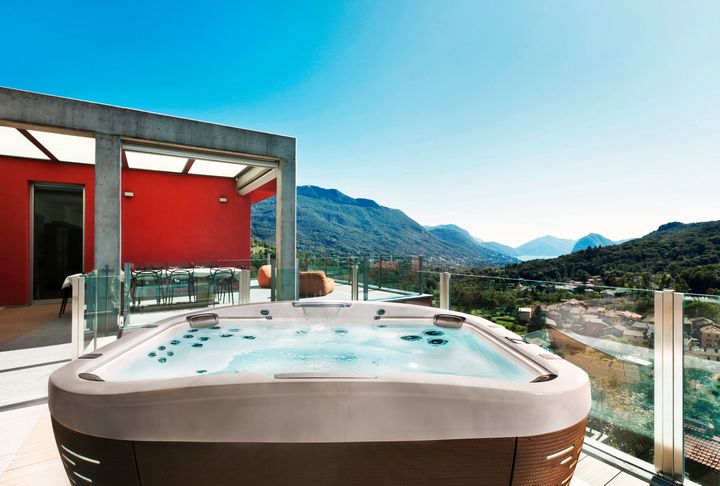 Health & Wellness
Hot tubs are geared towards health and wellness, since they offer many amazing features that are perfect to treat physical issues or emotional stress. This includes a series of powerful, high-quality jets that are strategically placed throughout the spa.
They are designed specifically to target the most stress-prone areas of the human body, including the upper back, shoulders, and neck.
The combination of temperature, buoyancy and massage creates a very comfortable and healing environment. In fact, this combination paves the way to a type of water-based therapy known to the world as hydrotherapy.
Hydrotherapy can help ease aches and pains, reduce the symptoms of arthritis, help promote the production of positive endorphins in your body, encourage a healthy circulation, improve your sleep and even reduce stress.
Small Backyards
Hot tubs are usually smaller than the average swim spa, which makes them a great option for people with smaller backyard areas, or for customers who simply prefer not to sacrifice too much of their valued backyard space.
Relaxation and Stress Relief
Hot tubs are almost synonym with relaxation, offering plenty of comfort and amazing relief from stress, fatigue and other mental issues, such as anxiety.
Benefits Of Swim Spas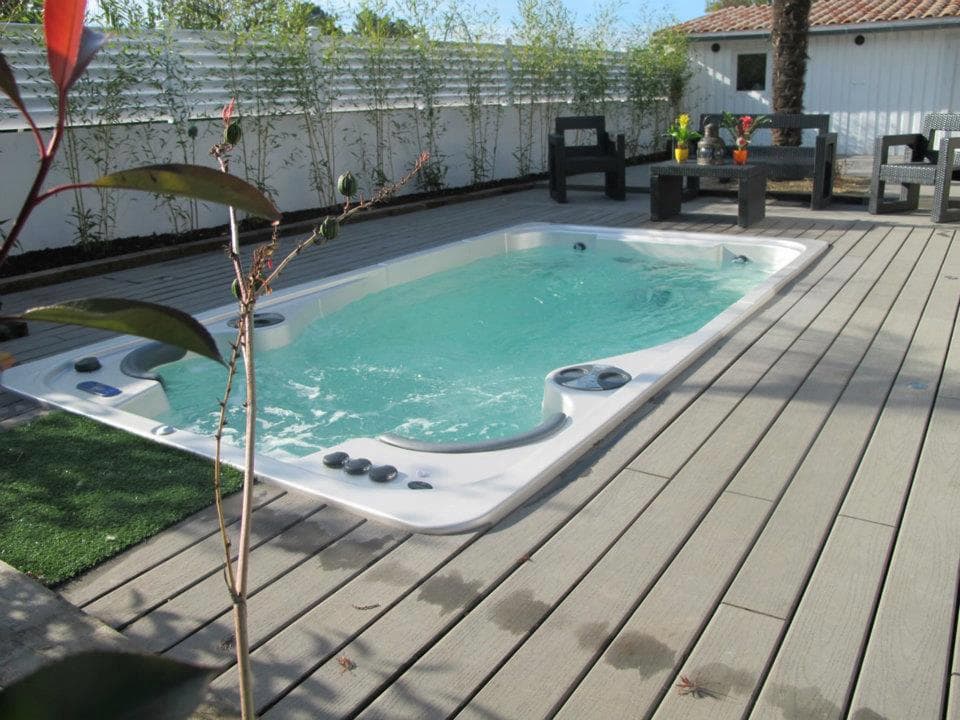 Recreation & Fitness
Swim spas are perfect for those who have a more active lifestyle, including fitness practitioners or people who enjoy water-based exercise. In fact, swim spas are designed with recreation and fitness in mind. Most Hydropool Swim Spas will offer a larger, more open concept area that is built for exercise.
You can view the models and their specifications on our website. We carry models such as the AquaPlay 12ffp, the AquaSport 17 ax and the Executive Trainer 19ex.
This area even includes a high-power jetting system. This powerful jet creates a strong enough flow of water that it creates a current. This current has enough resistance for users to walk, jog and swim against.
This means you can receive the same benefits that you would from swimming laps inside a swimming pool, but within the compact area of a swim spa.
Bigger Backyards
If you have a larger backyard or if you simply would like to use up some space, a swim spa could be the best option for you. Essentially, a swim spa can offer you the same benefits of a hot tub, while providing the flexibility of a pool, but in a much more compact style.
WHICH IS BEST FOR YOU?
So, here's the million-dollar question: which one is better suited to your needs?
The truth is both options are very similar, and it's impossible to say that one is better than the other. It really depends on what exactly you are looking for. If you need something that takes up less space and it is better suited for relaxation, perhaps a hot tub could be the way to go.
On the other hand, if you are looking for an outlet that offers water-based exercise or the recreational offerings of a pool, but in a more compact size, a swim spa might just be the way to go. Again, it is really all up to you.
Thankfully, there are many excellent options available on the market, both in terms of hot tubs and swim spas!
Looking for additional insights and information? We would be happy to assist you. Feel free to get in touch with our trusted team at Van Dorn Pools and Spas. We are located in Kingsville and Reisterstown, Maryland or Shrewsbury, Pennsylvania.