The AquaSport Swim Spa is a fiberglass reinforced acrylic one-piece mini-pool that delivers the most fun and has the exercise benefits of the AquaTrainer at a more affordable price. The value packed AquaSport requires only one pump to operate the Hydrotherapy massage seats and uses an AquaCord swim-in-place harness in combination with swim jets for swimming resistance. Enjoy backyard living at its finest with a pool and a spa all in one.
Volume: 1900 US Gal / 7220 L
Wet Weight: 18445 lbs / 8369 kg
Dry Weight: 2532 lbs / 1149 kg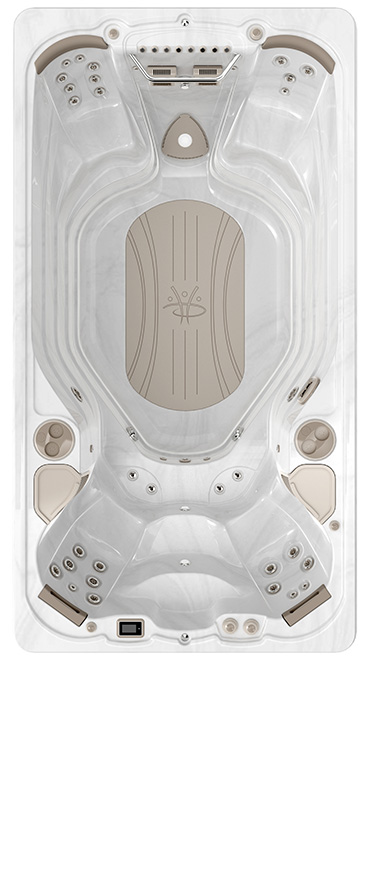 Install Inspiration for swim spas
GET THE BEST PRICING TODAY
Please provide your information in the form below to get your quote.