The silver tones in this pool will bring style and elegance to your backyard. Featuring 9″ steel wrap-around top rails and verticals with 52″ pool wall and compact supports on ovals.
Round Sizes: 12′, 15′, 18′, 21′, 24′, 27′, 30′
Oval Sizes: 12′x20′, 12′x24′, 16′x24′, 16′x28′, 16′x32′, 18'x34′, 21'x41′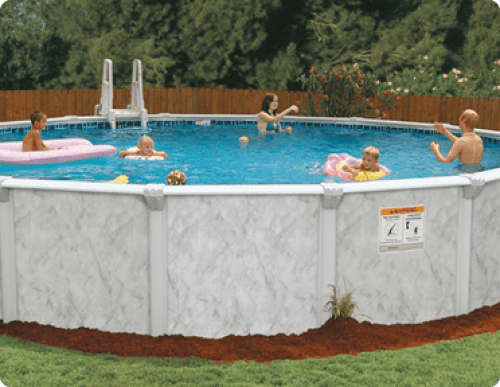 20 year limited warranty on all pool components. The first two years of the pool product warranty and the first three years of the liner warranty are covered 100% against manufacturer defects. The remainder of each warranty is prorated.
Take the first step in installing the pool of your dreams.
GET THE BEST PRICING TODAY
Please provide your information in the form below to get your quote.